Caribou Coffee needed an addition to their Perennial bag collection, which features a coffee bag every spring. The challenge was to represent spring without relying on any specific flowers.
We created the feeling of spring with bright watercolors and a large abstracted flower.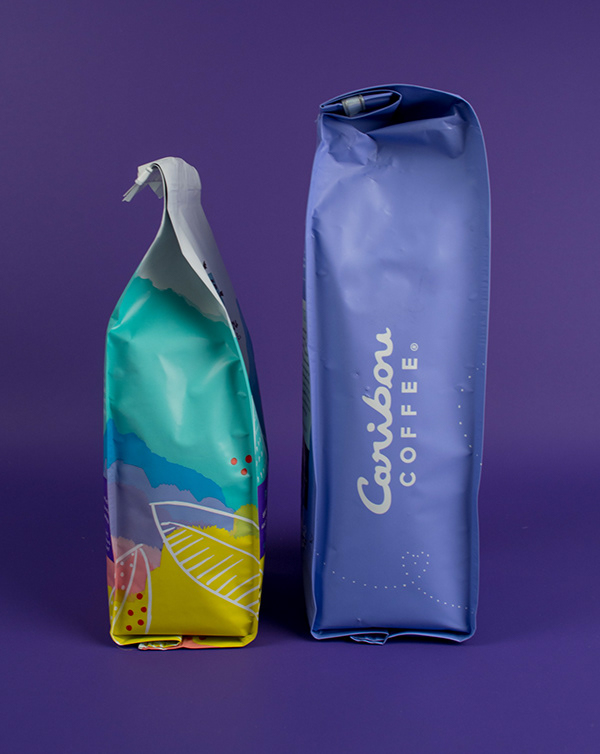 We also created an addition to their flavored coffee packaging that celebrates Valentine's day. The goal was to take a simple bee illustration and transform it to fit alongside the current bags & show hints of love.